The Game- Stronghold
        The game Stronghold was released in 2016 and 3128 teams competed. The field consists of two divided fields (red and blue) divided by a neutral, boulder-holding wall. Each field contains a wall for opposing teams to score and an area for human players to return boulders to robots. Along with this, each field has a changeable "outer works"; this area consists of 5 defensive obstacles. Four of these obstacles can be moved while the "low bar" on the left side cannot be moved. The 4 changeable obstacles include, a cheval de frise, a "moat", ramparts, a drawbridge, a sally port, a portcullis, a rock wall, and "rough terrain". The scoring tower consists of 3 scoring holes (different heights), rungs for robot hanging, and a "batter" which consists of ramps to create a difficult hanging situation. In the beginning of the game was a 15 second autonomous mode. At this point, robots can score boulders which  are can be for 10 points at a high goal and  5 points for a low goal. Along with this, alliances may assign a "spy" robot to be in the opposing alliance's courtyard. The game consisted of teams breaching the opponents "outer works" and scoring points in the opponents tower. The breach is done when a robot crosses a defense twice. Points are scored at 5 points for a high goal and 2 points for a low goal. After scoring 8/10 boulders in the opposing tower, the tower can be "captured" by the opposing alliance. This is done when all robots on an alliance are in the tower parameters.
For more information go to https://en.wikipedia.org/wiki/FIRST_Stronghold
DOC XII – Midknight 
           Midknight competed at the Central Valley Regional, Sacramento Regional, and the FIRST World Championships. At the Central Valley Regional DOC XII ranked fourteenth in the field but lost in the quarterfinals. At the Central Valley Regional the team won the Regional Engineering Inspiration Award which allowed the team to advance to the FIRST World Championships. At the Sacramento Regional DOC XII ranked 15th and lost in the final round of the elimination matches. Along with this, the team  won the Creativity Award. At the FIRST World Championship, team 1671 competed in the Archimedes division and ranked 39th with teams 236 and 1540.
For specific match info visit http://www.thebluealliance.com/team/1671
Recent Posts
Archives
Categories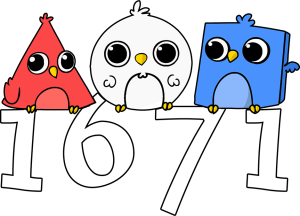 Recent Posts
Learn More