We need your help!
FIRST® Robotics Competition Team 1671 spends over $100,000 annually! In order to keep our team functioning, we rely on donations from our community.
You can contribute to the success and impact of our robotics team by making a donation to us, or referring other company contacts to us. Thank you!
How can you help?
If you would like to make a tax deductible donation, please contact us.
You can also email us or call our teacher advisor, Dimple Ravuri, at (559) 327-3000.
Frequently Asked Questions
Team 1671 spends hours volunteering and doing outreach within our community to make the Central Valley into a hub for technology and business.
We want to give every child the opportunity to participate in STEAM (Science, Technology, Engineering, Art, and Mathematics) programs such as the FIRST® Robotics Competition, but we can't do it alone – we need your help to spread the word by volunteering your time, money, or services.
Anything you give goes back into the community to help every child achieve success.
Donations can be made by contacting our Chief Operations Officer or through our RevTrak
Our leaders will quickly send out the latest version of our sponsor packet so you can learn more about our team, our benefits, and what the money will be used for in depth.
Please make checks payable to Buchanan Foundation with "Robotics" written in the Memo.
Parts, tools, equipment – $20,000
Outreach – $2,000
Offseason Tournaments – $6,500
First Regional Competition – $16,500
Second Regional Competition – $5,000
FIRST® Robotics World Championship – $50,000
TOTAL – $100,000
Not all donations have to be monetary; if you (or someone you are in contact with) have experience in Computer Aided Design, Programming, Engineering, Graphic Design, or Media we would love to have you mentor our team. We also appreciate if you have contacts who may be willing to help us spread our message to the community, or fundraise.
Donations of building materials (such as steel, aluminium, polycarbonate, etc.) are also hugely appreciated!
Along with the sponsor benefits listed below, we also regularly invite our sponsors to our shop and events so they can always see what their donation has gone towards. Sponsors are also added onto our mailing list, where they will receive weekly emails during our build season and after competition events.
Yes! The Buchanan Bird Brains are registered as a nonprofit 501-C(3) organization. Our tax ID number is ID#77-0318880.
Yes! Our shop is open Monday through Friday from 3pm to 6pm at the Buchanan High School Energy And Environmental Research Center. If you are interested in seeing our team in action at our workshop, please schedule an appointment with our director of sponsor relations or contact us.
Recent Posts
Archives
Categories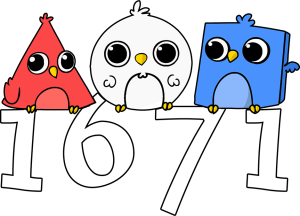 Recent Posts
Learn More