The Game- Recycle Rush
               Recycle Rush is played by two alliances made of 3 robots, these alliances must make stacks of up to 6 totes on a designated platform on the field. Robots can also place recycling bins with litter (pool noodles) on top of the stacks of totes to receive a maximum amount of points.
For more information on the game go to https://en.wikipedia.org/wiki/Recycle_Rush
.   
DOC XI- "CASH"
                DOC XI competed in the Central Valley Regional, Sacramento Regional, and at the FIRST World Championships. CASH ranked 6th at the Central Valley Regional, but lost in the semifinals.Teacher advisor Paul Lake also won the Woodie Flowers Finalist Award and the team won the Excellence in Engineering Award at the regional. At the Sacramento Regional CASH also ranked second in the field, but lost in the finals. Although the team lost in the finals they were still able to advance to the FIRST championship because they won the Chairman's award. At the FIRST world championship Cash ranked 25th in the Newton Division and joined the alliance of 118, 1678, and 5012. The alliance went on to win the Newton Division and advanced to the Einstein field. The alliance went on to win the Einstein field and became World Champions.
To see more information on our robots results head to http://www.thebluealliance.com/team/1671/2015
Recent Posts
Archives
Categories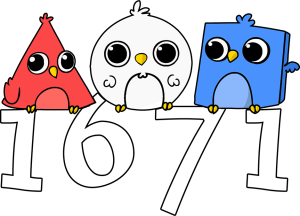 Recent Posts
Learn More